Bye Bye Dubaï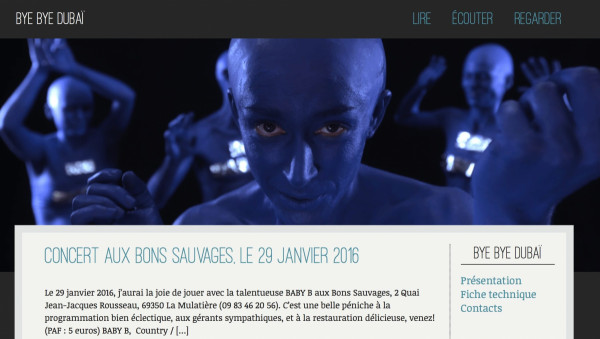 The website for french music band Bye bye Dubaï:
Bye Bye Dubai is a lo-fi synth-pop project from Lyon, based around Wendy Martinez's own compositions. She's a one-woman band on stage, singing her songs in a synthesiser starship, with keyboards and rhythmic loops, ambiance tapes, effects, guitar and her multi layered voice. That multiple voice sings the hyperactivity, the scream of the belly, the blue children, the revolt of objects, in a futuristic atmosphere…
The website is made with Wordpress and Bedrock. I made the custom theme myself with Sass and some PHP.
---
✦✦✦